Meet Ray DeRosa, the founder of Lion Tea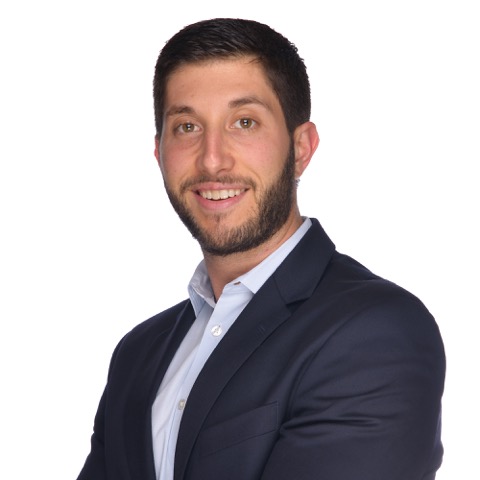 "I decided to start a dandelion tea company, hoping dandelion tea could help other people like it helped me."
Meet the Founder
Ray DeRosa, the Founder and CEO of Lion Tea, a healing beverage brand with unique health benefits.
How he discovered the power of Dandelions
LION Tea is a dangerously refreshing dandelion tea company out to spread the healing powers of dandelions with the world. Dandelions have been used as an herbal healer for thousands of years, but our story begins the day after my 21st birthday when I woke to a massive headache and blurred vision. What I first thought was a hangover was actually a rare genetic eye condition called Leber's, triggered by my excessive celebratory alcohol consumption. Doctors told me that Leber's had no known cure and that I should prepare to live my life partially, if not permanently blind.
To that, my Greek mother said "Hell No!". With a background in plant based medicine, she began pumping me full of a family recipe of dandelion tea and vitamins, every hour on the hour.
The Spark that inspired a company
Within 3 days, my vision was miraculously back to 20/20 and the doctors were floored. They couldn't validate that drinking dandelions saved my eyesight but they highly encouraged me not to stop.
From that point on I became obsessed with dandelions. I discovered that they used to be featured in medicinal journals and that they act as a natural detox for your liver, kidneys and skin. I also discovered that they work great for hangovers and digestion. So I decided to start a dandelion tea company, hoping dandelion tea could help other people like it helped me.
How he developed a mom's recipe into a line of products
The only problem was, my mom's recipe tasted awful. So I assembled a team of scrappy dandelion lovers, partnered with the best formulator in the business and created LION Tea, a fully functional and oh-so-flavorful dandelion tea packed with whole plant dandelions, real fruit and just a teaspoon of organic honey.
LION Dandelion Tea comes in 6 ready to drink botanical flavors: Lemon&Honey, Mint, Blueberry Hibiscus, Blood Orange Ginger, Strawberry Lavender and Unsweetened. We're big believers in the power of plants and have spent the past 18 months raising dandelion awareness, getting into over 250 independent retailers throughout New York City, growing our online business and slinging as much dandelion tea as physically possible. Watch out world, dandelion domination here we come!