the world's best brands under one roof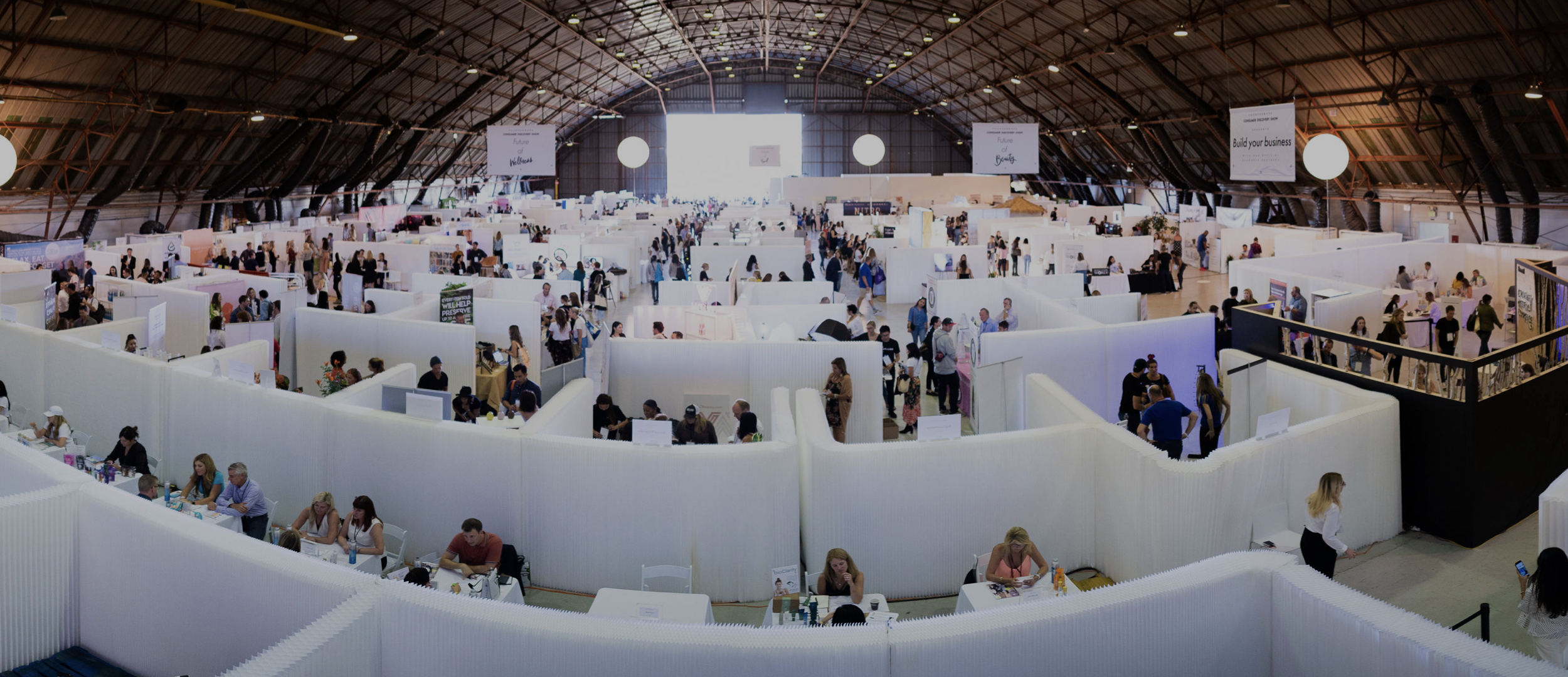 A SHOW FOR top BRANDS
Foundermade's Discovery Show connects consumer brands with active retailers, distributors, investors, and influencers. At the summit, brands make powerful connections to close deals that drive exposure and growth.

VISIT THE EXHIBITORS
Next generation brands and products

INVESTORS, FOUNDERS, & INDUSTRY LEADERS
MEET THE SPEAKERS
HEAR FROM ESTEEMED INDUSTRY LEADERS
Explore breakthrough brands and product innovations in our Discovery Lounge — featuring 200+ of the best consumer brand innovations.
Learn from the biggest names in consumer through keynotes, panels and fireside chats.
Connect with the biggest names in the industry on the show floor.
TICKETS ARE LIMITED, REGISTER NOW
At the FounderMade Discovery Show, we curate the biggest product launches from the best brands in the world. Over 2,000 retailers, distributors, investors & influencers attend to uncover & invest in the next generation of consumer brands.

FounderMade has built a record-breaking number of match-making moments for brands & attendees. By honing in on the 'in' crowd, you can make powerful connections to close deals that drive exposure and growth.
Join us for a full day of programming, explore the Discovery Lounge, and connect at our post-show cocktail party. We'll even throw in a branded FounderMade tote to store your favorite new products.
Build brand awareness, distribution, close sales, secure financing and forge the strategic partnerships you need to move the needle for your brand.
Take your company to the next level by meeting with world-class retailers, distributors and executives.
Find the next breakthrough brands and get educated on the latest market trends, strategies and new products.
Discover the newest products, spot trends, increase your margins and satisfy your customers.
Connect with innovators and entrepreneurs and cover the hottest product launches.
Stay ahead of the trend & build relationships with the hottest brands on the market.
HEAR FROM
OUR CURRENT PARTNERS
"This is an intimate and really well curated space."
Christopher Gavigan, Co-Founder and CPO, The Honest Company
"Today I met with 15 buyers, the decision makers. They are helping me grow my business, period."
Michael Bumgarner, Founder and CEO, Cannuka
"You're really seeing things that are at the forefront of the trends that are starting to happen in the industry."
Rosie O'Neill, Co-Founder and CCO, Sugarfina
"The vibe is amazing, everyone is networking & it's just an amazing conference."
Maria Hatzistefanis, Founder, Rodial
"FounderMade has opened the door to many, many, many different types of connections that are going to make a big difference in 2018, I have no doubt.
August Vega, Founder, Malk Organics
"This is an opportunity for you to kind of get in the club and meet some people on the ground up."
Harry Josh, Founder, Harry Josh Hair
"It's always great when you can interact and meet other founders and hear other founders speak and learn about other brands and businesses."
Alli Webb, Founder, Drybar